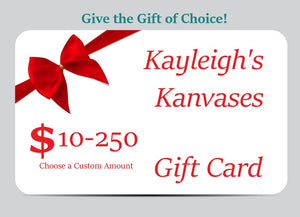 Give someone the gift of ART!
Instead of you choosing for them, they get to choose their own gift. This way you can never go wrong!
Gift Cards are Virtual and Contactless.
You will receive an email with the virtual Gift Card.
You can either print the gift card or you can forward it to the intended recipient!
Happy Gifting!